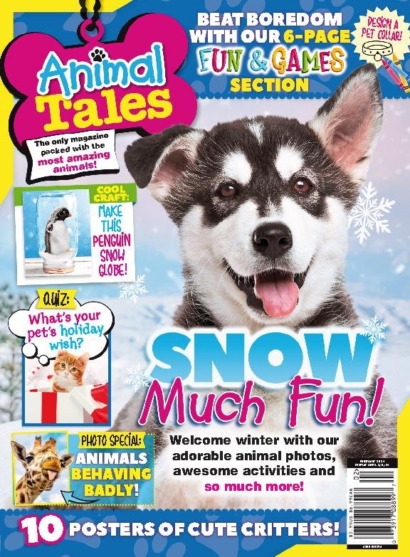 Subscribe Now & Save!
ONLINE SPECIAL
No Offers Available
Animal Tales Magazine:
The only children's magazine of its kind to focus entirely on animals, Animal Tales engages young readers with heartwarming animal stories and articles that educate.

Animal Tales encourages animal-loving fans to interact with the issue by allowing readers to submit animal photos, artwork and stories to be featured in the magazine.